I just read a blog I like, Peanut Butter Fingers, which mentioned potty training.  It occurred to me that I was in my "off season" during our potty training time frame.  It was a surprisingly easy period for us, actually.  Everything that I've dreaded and held off on longer than necessary has been… weaning from nursing, weaning from bottles, potty training, taking away her final after-lunch nap.   I really just need to relax and go with things more.  (I say as I'm letting her continue sucking her fingers…)
Anyway…  Harlow started asking to go on the potty when she was quite young.  Around 18 months.  And then she was pretty much over it.  Which was FINE with me, because I wasn't ready.  Diapers are just so darn easy!  Especially on our long trips to my family's house or out running errands.
During her three year checkup, Harlow's doctor asked about potty training.  I gave a noncommittal answer, and he looked at Harlow and said, "You are three now!  NO more diapers!  Got that?" and she nodded.  I was thinking, "okay, sure… easy as that", but something clicked for her!  She had one day of pee accidents and a few days of poo, and that was that.  She's only even wet the bed 2 or 3 times in the last two years.  While our story is far easier than most I've heard, I still have some tips to make it even easier!
Wait.  I know people who have pushed and shoved their kids to potty train as early as a year old…and have had a HORRIBLE time of it.  Harlow was old enough to fully understand the concept at three, and it just was a super smooth process.
Tiny Toilet.  If you have an extra bathroom in your house, turn it into a toddler bathroom.  This has been an AMAZING helper.  My husband found a used toddler toilet on Craigslist and installed it.  She never needed help getting on and off it, and never fell off (or in) the toilet like she did on some grown up toilets.
Potty On The Go.  To this day I keep a potty chair in  my car.  More than once, we've been at playdates at parks with no available bathrooms.  Several friends' children have used my car potty.  I use this potty, with these inserts.  I have used it… constantly.  On the side of the road during trips up north to my parents' house, playdates, even at the beach (in our tent)!  Any time a potty is unavailable, I'm saved by this!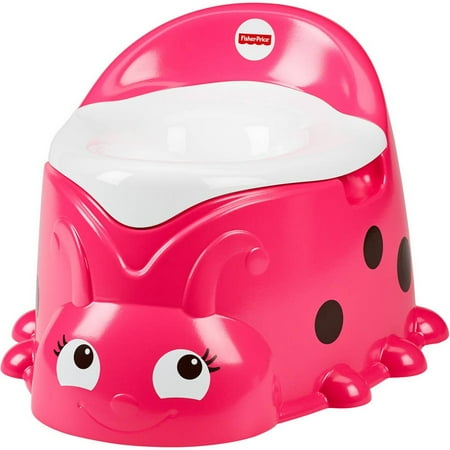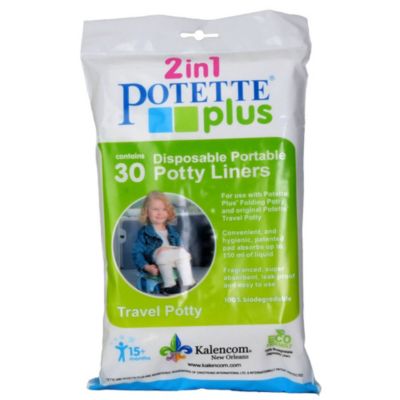 Thick "Training" Underpants – especially for overnight.  We STILL use these at bedtime.  They are "cozy" (her words) and absorbent.  We have the Gerber brand.  My only complaint is they only come in sizes up to 3T.  Luckily, Harlow is really tiny, and the 3t's still fit her, but on most kids, they'd size out pretty young.
No Pull-ups!   We tried Pull Ups for a while.  And hated them.  First, the Pull Up brand is sooo scratchy inside.  Harlow would wake up with raw skin on her bottom.  Plus, even the MUCH better option, Pampers' Easy Ups (which are MUCH softer inside and an all around better option) gave Harlow a

choice

.  Her teacher told me one day that Harlow'd had a poop accident, but told her teacher it was okay because she was wearing her "Pull Ups".  That was the end of that.
Double Layer Bedding.  We haven't actually had to use this very often, but the few times we have, it has been awesome.  We layer a waterproof sheet, a fitted sheet, a waterproof sheet, and a fitted sheet.  I have even added another layer using puppy pads and another fitted sheet once when she was sick and vomiting.  It makes it SO easy to peel off a layer of dirty bedding and get her back into bed.  No scrounging around in the middle of the night finding sheets and remaking the bed. Just a quick costume change, a new blanket, and back to dreamland.
Monkey Surprise.  In the beginning, pooping on the potty was not super popular.  Before we "officially" started potty training, she would often pee on the potty, but would never, ever poop.  One day while shopping, we found a small "sock monkey" stuffed Christmas ornament that Harlow REALLY wanted.  I told her it would be her Poop Surprise.  (We call it Monkey Surprise now.)  When she was ready to poop on the potty, she could have him, but only when she pooped.  In the meantime, the monkey lived on the shelf above the toilet.  I've never seen someone so excited for their first potty poop.  Harlow would get SO excited each time she pooped so she could hold Monkey Surprise and play with him for a while until it was time for him to return to the shelf.  That worked for a solid year.  Now she won't poop unless she's playing a game on my phone, but… ya know.  Compromises.
Potty Bag.  When we were out and about, I always carried, (and still keep it in the car), a "go bag" for the potty.  In it was a complete change of clothes, including socks and shoes, a fold up toilet seat, hand sanitizer, a roll of plastic bags for wet clothes in case of an accident, and flushable wet wipes to help clean up accidents.  Always be prepared and you won't be caught in an awkward situation.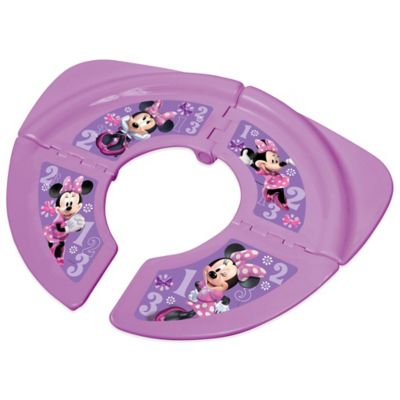 I think that's everything!  Well, as I always have said when making these lists – each child is wildly different.  What worked for us may not work at all for you!  But if I help one person with this list, I'm completely thrilled.  Good luck!